Speicher:

Press release (excerpt):
Grass Harp 002 Daniel Kupferberg
events:
here
,
here
,
here
and
here
:
*
In the second edition of Grass Harp the Danish artist Daniel Kupferberg will show a selection of sketchbooks, booklets, calendars, portfolios, publications etc., collectively referred to by the artist as books+ and dating as far back as his early 90's school days in the Stjernekvarter area of Aalborg (DK). For this occasion Kupferberg has built various hanging, standing and mobile furniture sculptures to house this (in)accessible selection, which he has been involved with over the years.

The exhibition is accompanied by Grass Harp edition 002, an extensive overview of all books+ catalogued on loose concertina foldouts collected in a slipcase and published in collaboration with EigenVerlag. It comes withthe intent to be complemented by additional pdf files which will be sent out to each owner of an edition as the collection of books+expands over time.
During the exhibition there will be a programme of talks, performances and workshops with musicians, artists, theoreticians and other writing/notating colleagues (to be announced), as well as presentations of new publications by EigenVerlag.
May 05 ︎ July 07 2017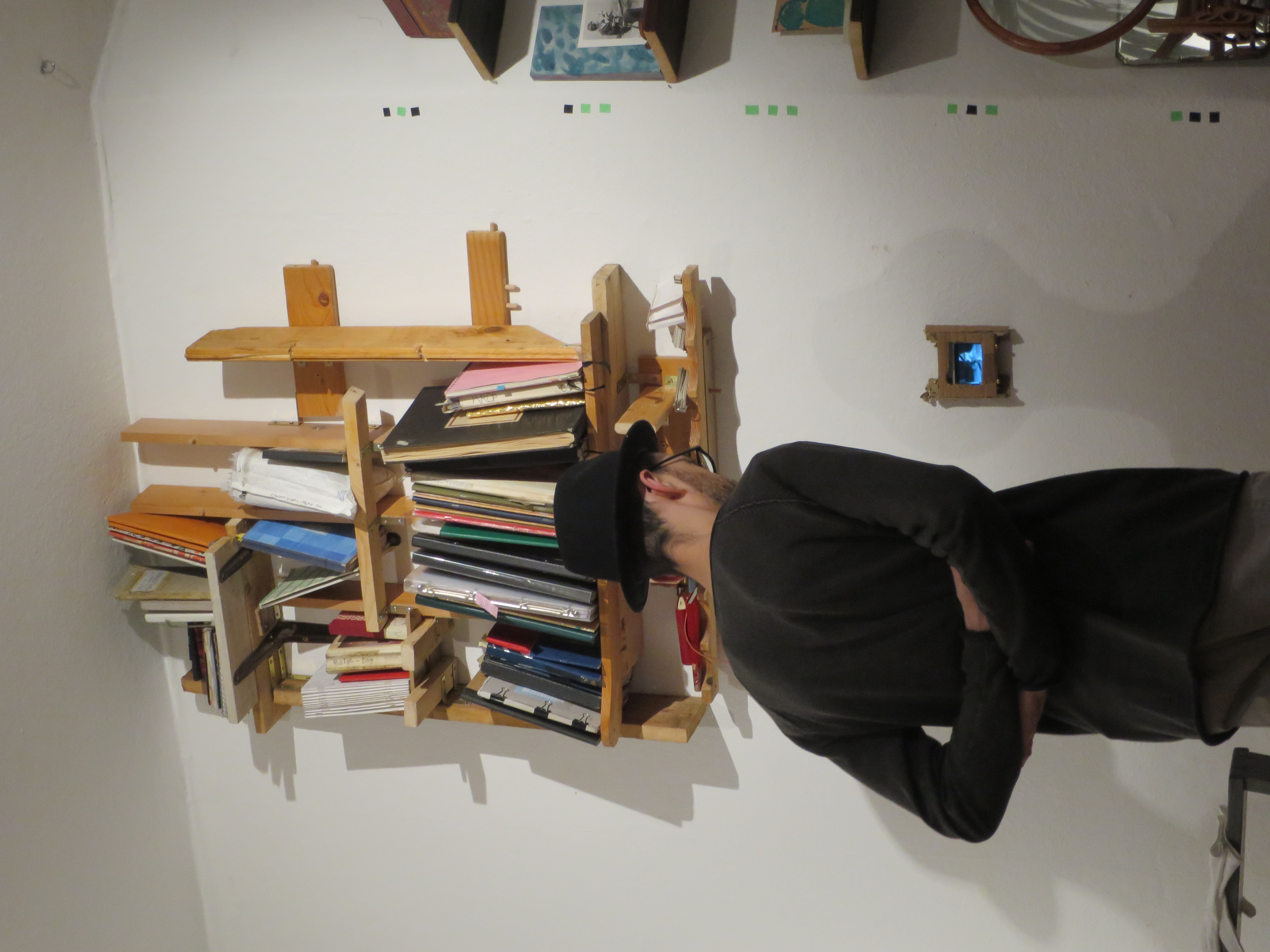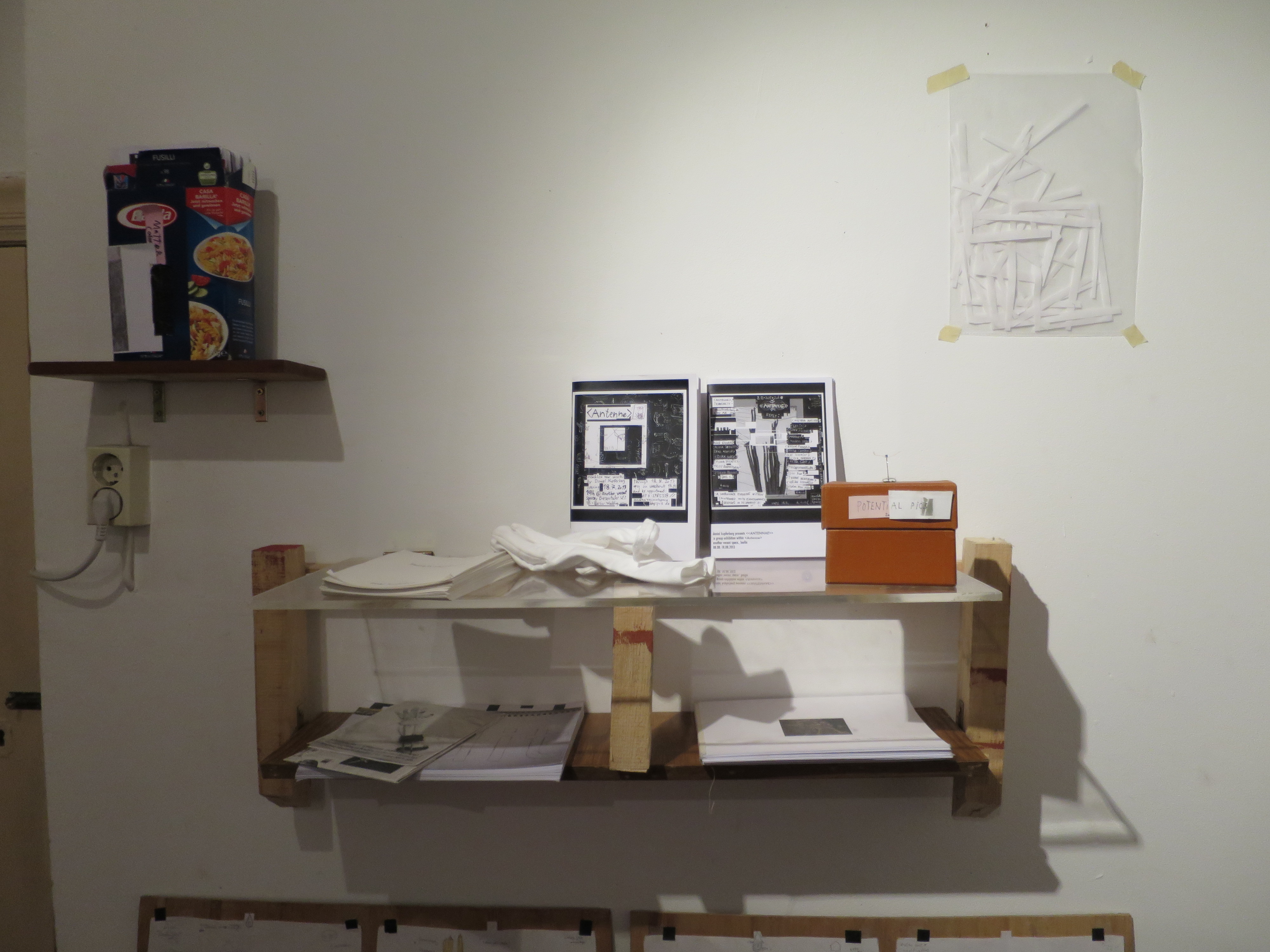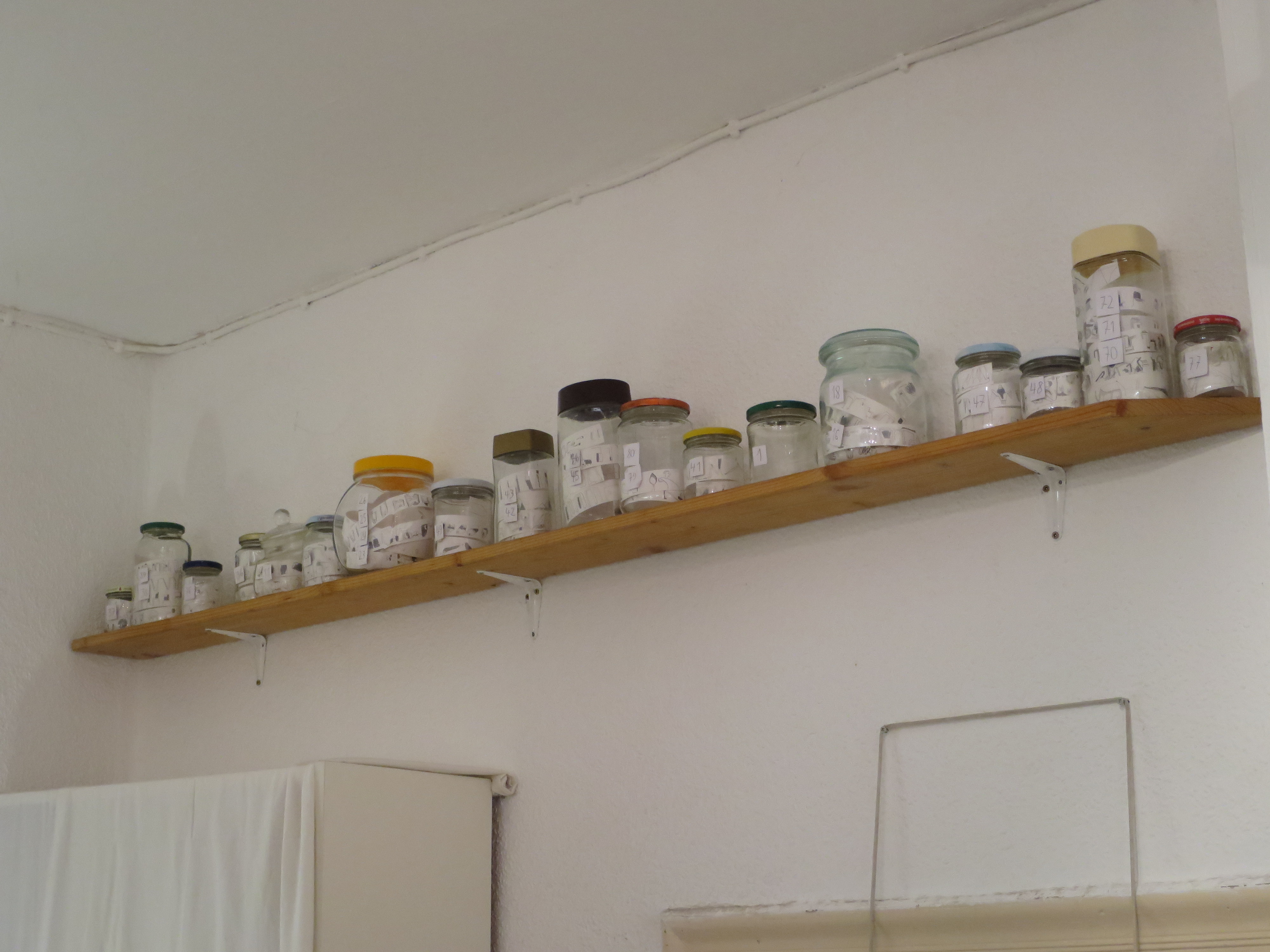 Kopflöcher&Sägespäne
texts by Daniel Kupferberg
read by Olaf Schmidt & Lars Jolig
with soundscapes by Elisabeth Ruhe & Zhenja Oks
potato salad by Ute von Halasz
June 20 2017, 20h30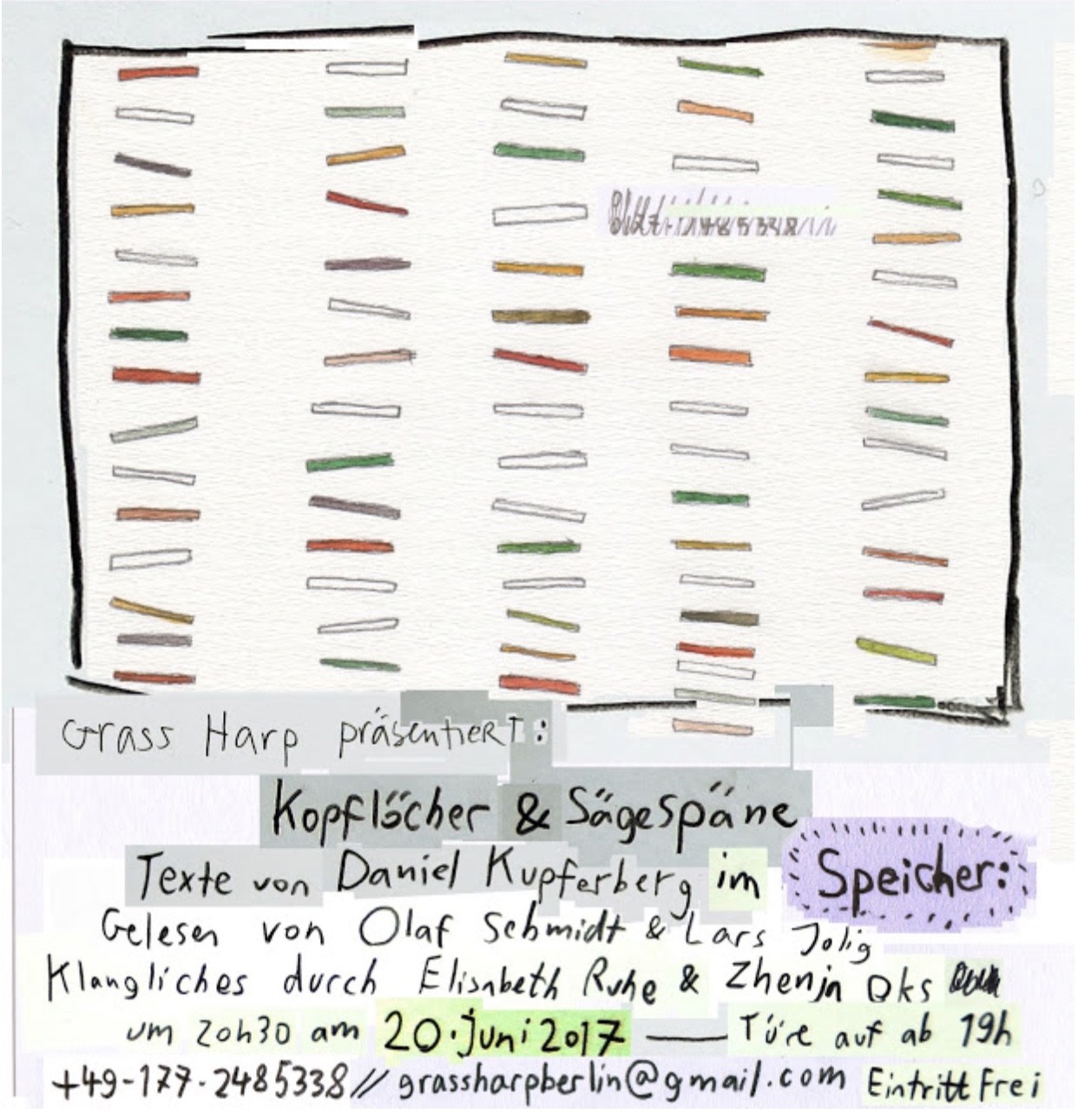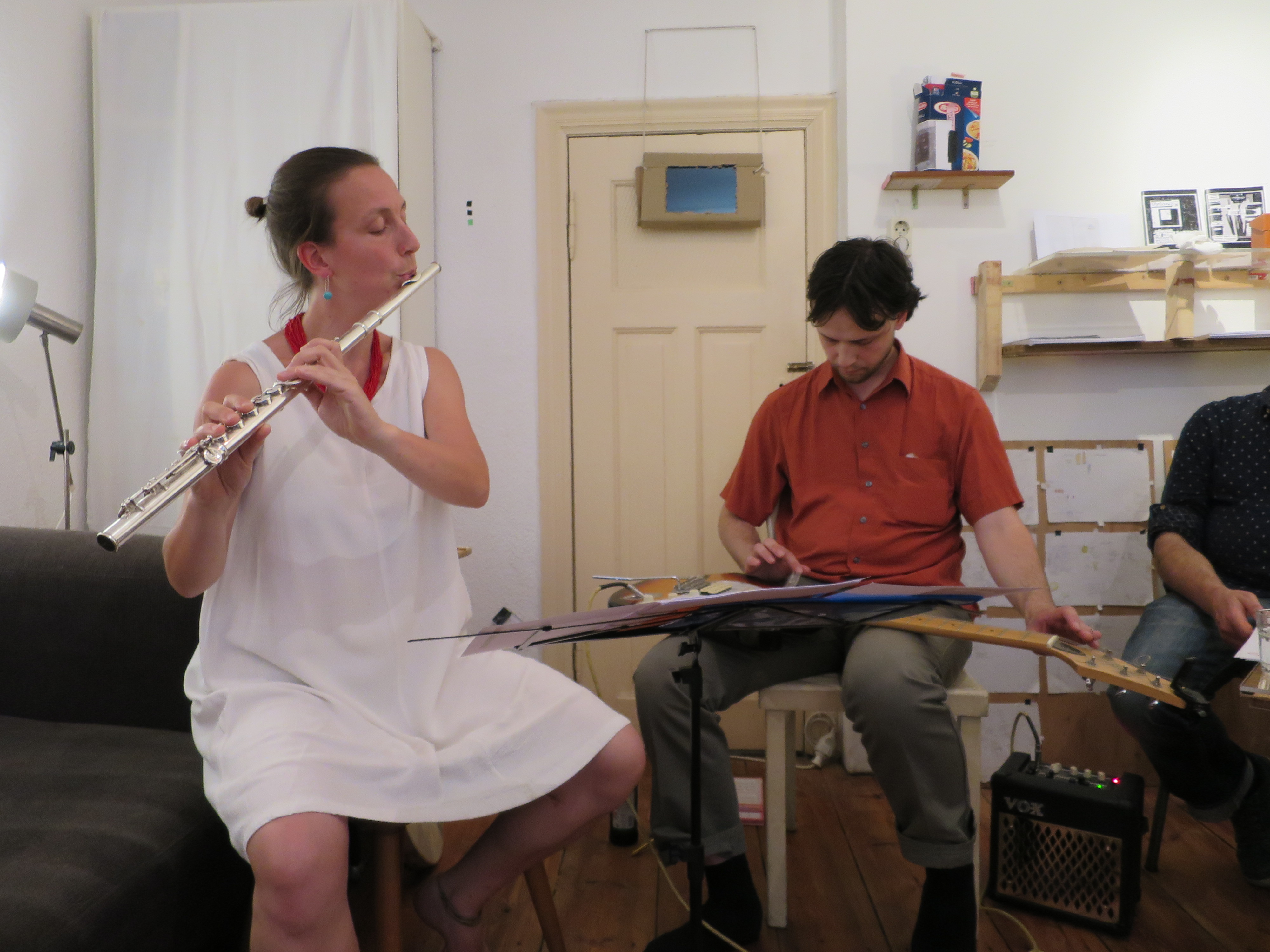 invite v2

Speicher: Archiv-outsourcing auf rutschigem Grund


Press release exerpts:

*

mit Materialbeständen von Dieter Lunt und Daniel Kupferberg
zu Gast: Theda Weber-Lucks & Alice Escher

Das Werkstatt-Gespräch ist Teil der Ausstellung Grass Harp 002 Daniel Kupferberg - Speicher: und wird in deutscher Sprache geführt.

Nachlässe aus dem Tresor, Paralleluniversen, Weitergang

Als Ausgangspunkt schauen wir uns Auszüge aus dem Nachlass von dem bildenden Künstler Dieter Lunt (1967-2008) an, der über Jahre mit Theda Weber-Lucks befreundet gewesen ist: Unveröffentlichte und für die Welt bislang unzugängliche Skizzenbücher aus dem Tresor. Was könnte die Nachwelt damit anstellen? Daraus folgen viele weitere offene Fragen: Die Sperrigkeit des Mediums - wie kann sie ausgestellt werden, wie vermittelt? Gibt es Wege über die "gängige" Praxis, im Stile von Best Of Cobain-Faximiles, hinaus diese Bücher zugänglich zu machen? Was ist dieses Format, welches konventioneller Weise zwischen zwei Buchdeckeln sich ausspielt, überhaupt? Und wie hängt das alles zusammen mit Themenkomplexen die auch in der aktuellen Ausstellung Speicher: allgemein als offene Bearbeitungsfragen in den Raum gestellt werden: Archiv, Prozess, Werkzeug, Digitalisierung, Überschreibung, Transkription, Gesamtwerkkonzepte, usw.?

Neben Theda Weber-Lucks (multidiszipläre und experimentell-forschende Musikwissenschaftlerin und Musikpädagogin (2008 Dissertation über vokale Performancekunst)/zwischendurch Brezelbäckerin und Kulturverantalterin in Quebéc (2008-2014)/Leiterin des Fachbereichs Neue Musik and der Leo Kerstenberg Musikschule in Berlin) ist für das Gespräch Alice Eschereingeladen, eine berliner Künstlerin die in Performances, Videos und Hörspiele u.a. mit Sprache, experimentelle Vermittlung und idiosynkratische Gedankenvernetzungen arbeitet.

*


The Slipperyness of Archival Outsourcing


with material stocks of Dieter Lunt and Daniel Kupferberg special guests: Theda Weber-Lucks & Alice Escher

Estates from the Vault, Parallel Universes, Proceedings
As a starting point, we will have a look at outtakes of the estate of the visual artist Dieter Lunt (1967-2008), a long time friend of Theda Weber-Lucks: So far unpublished and inaccessible sketch books from the vaults. What ways could the afterworld approach this? Several open questions follow: The medium is bulky - how can one exhibit it, how to mediate it? Could there be ways of making these books accessible beyond the "established" practice of making Best of Cobain-style faximiles? What is this format, which conventionally takes places between two book covers, in the first place? And how is this all connected to the wealth of thematic webs which also are being questioned in the current exhibition of Speicher: — archive, process, tool, digitalisation, over-writing, transcription, concepts of gesamtwerk, etc.?

Joining our guest Theda Weber-Lucks (multidisciplinary and experimentally researching musicologist and music teacher (dissertation on vocal performance art 2008)/from 2008-2014 brezel maker and cultural event organiser in Quebéc/currently head of the department of New Music at the Leo Kerstenberg School of Music, Berlin) is Alice Escher, an artist residing in Berlin who in performances, videos and audio pieces works with language, experimental mediation and idiosyncratic thought-interlinking.

*





June 29 2017, 19h30
Speicher: FIN
presenting
Ex:Pex:II
&
Speicher:Kartöfler [Potato Fanzine]
&
Marta Leite's
Uma Batata Enjaulada
Press release [excerpts] :
- For English scroll down -
FINISAGE

Freitag 7. Juli, 19.00 Uhr
f.b event
Um 20.30 wird eine Performance von Kathrin Köster und Daniel Kupferberg in Zusammenarbeit mit Theda Weber-Lucks geboten, klanglich begleitet durch Elisabeth Ruhe (Flöte) und Gustavo Alfaix (Radios).
Zwischendurch präsentiert Daniel Kupferberg eine prä-Version eines kommenden Ausstellungsdokumentation-/Kartoffelfanzine-heftes. In Verbindung hiermit stellt die darin beitragende Künstlerin
Marta Leite
ihr Heft "Uma Batata Enjaulada" (Eine liegende Kartoffel) von 2012 zum ersten Mal öffentlich vor.
___
FINISAGE

Friday 7th July, 7pm
f.b event
At 8.30pm Kathrin Köster and Daniel Kupferberg in collaboration with Theda Weber-Lucks will stage a new performance with additional sounds by Elisabeth Ruhe (flute) and Gustavo Alfaix (radios).
Also, a pre-version of an upcoming exhibition documentation/potato fanzine booklet will be presented. Joining Daniel Kupferberg is the contributing artist
Marta Leite
who will (for the first time in public) read from her booklet "Uma Batata Enjaulada" (A Laying Potato) from 2012.
07 07 2017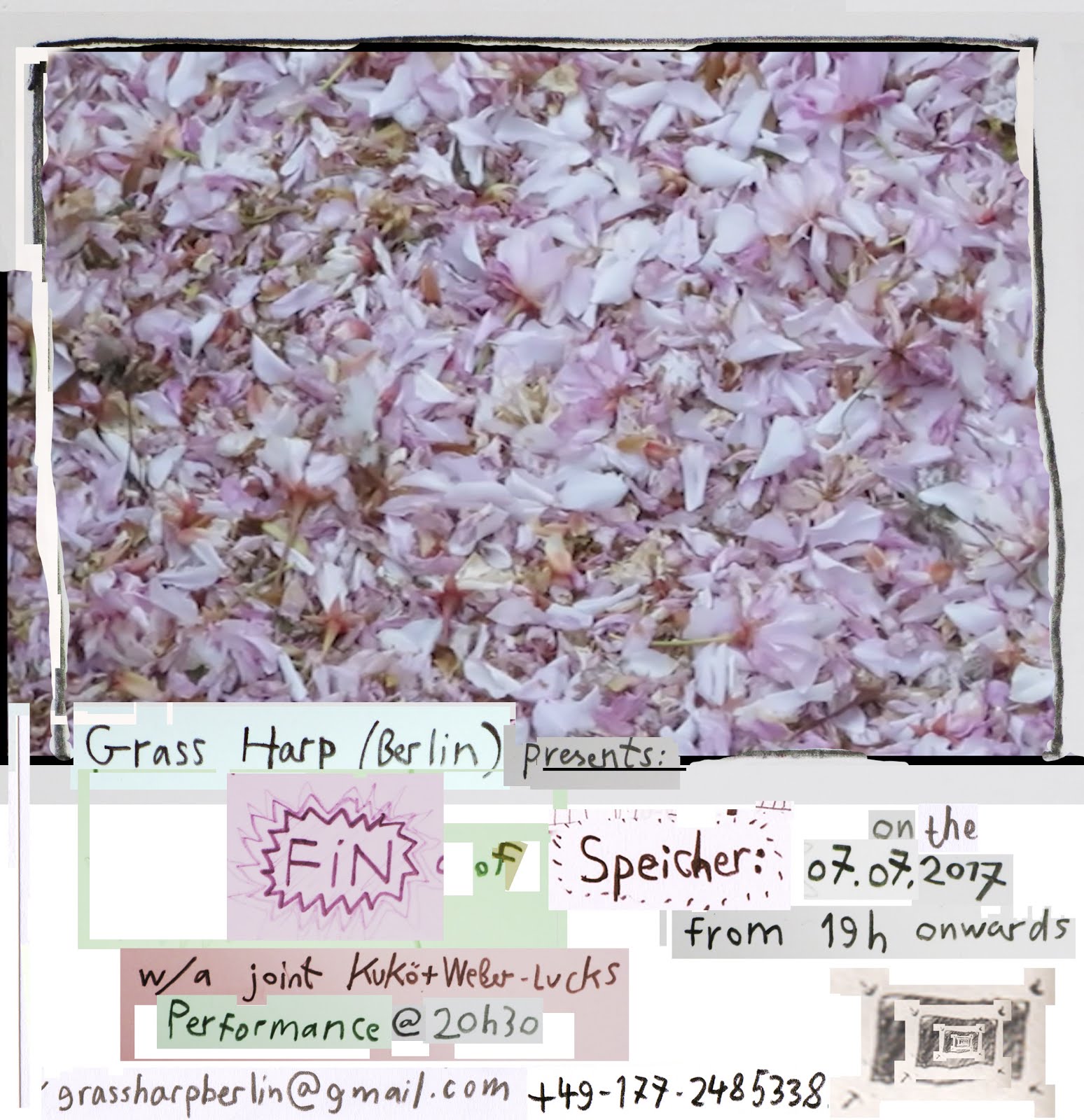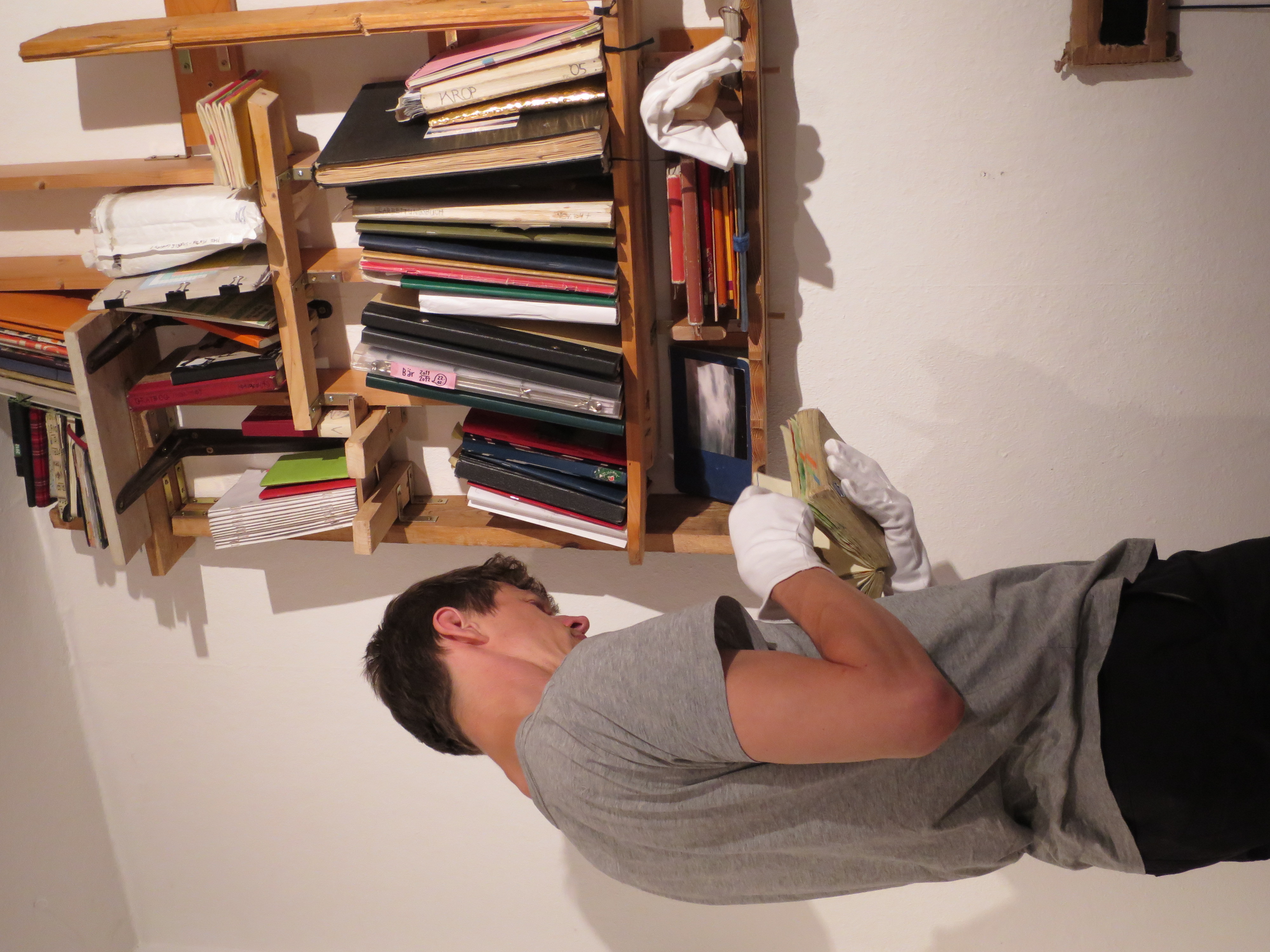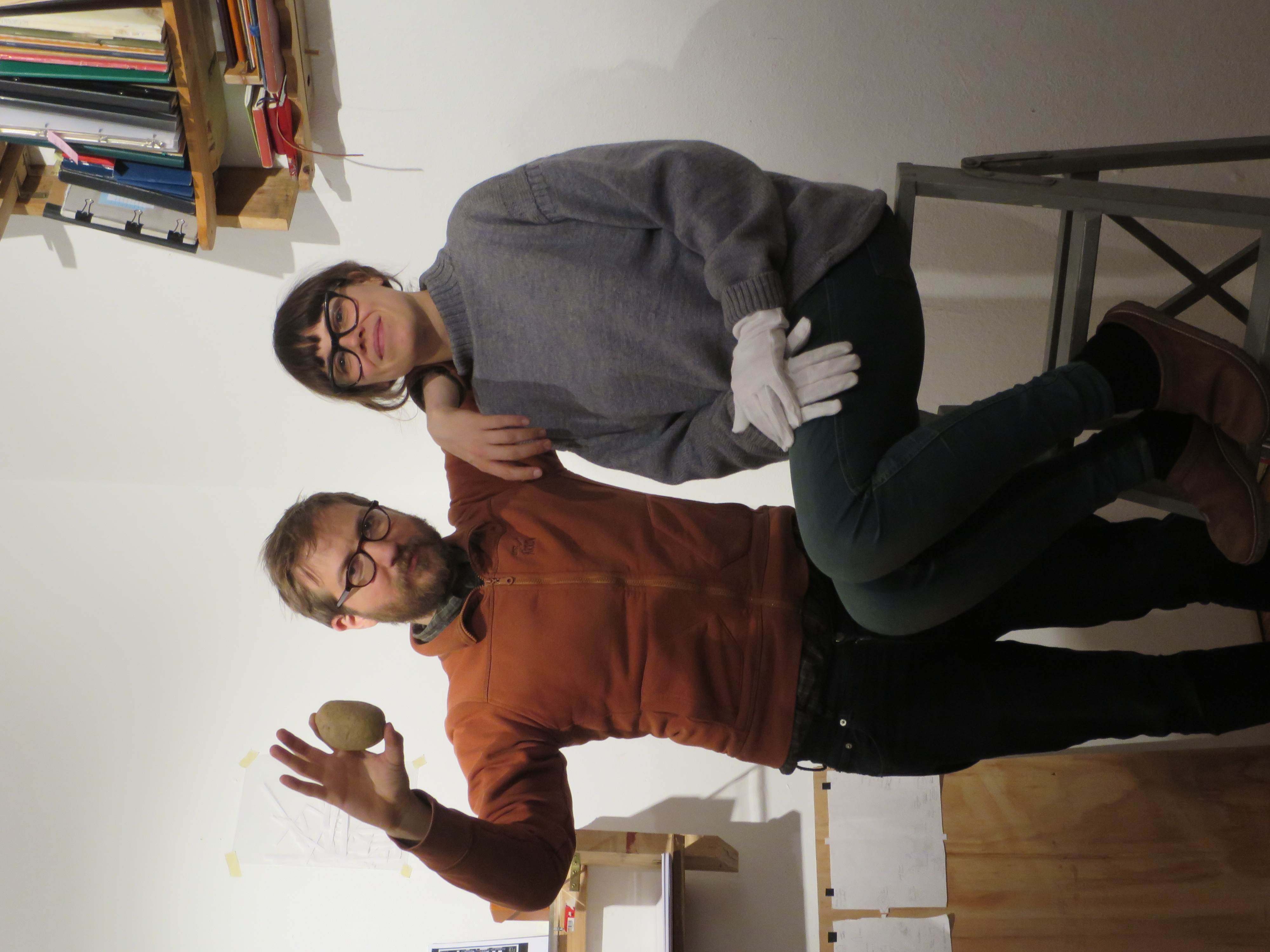 Speicher: [Grass Harp edition 002]

Publication

[more info on the way]




2017
Speicher:Kartöfler (Potato fanzine)

Kartöfler is old Danish for potatoes. And about potatoes it goes, the fanzine. And Speicher:. And books. And exchange. And archiving. And all the other things contained and linked to, beyond.

More info coming.


With special thx to Petra, Adam, James, Ute, Olaf, Elmar, David, Mr Büscher, and more.



released 07 07 2017