Gesellschaftsgalaxien bekommen Gesellschaft [A Community of Galaxies are having Company]
with Kathrin Köster, Libeth and Theoni Violidaki
Embroidery on cloth, lugs; 160 x 180 cm - based on a drawing; 21 x 29 cm
Installation shots by Amelie Marie Löllmann, Carolin Seeliger and D.K.,
Traces
, Schau Fenster/frontviews, 14 Febr. - 08 March 2020.
Raumplan (multiple) by D.K., with back sides designed by the featured artist @
Traces
.
2019 / 2020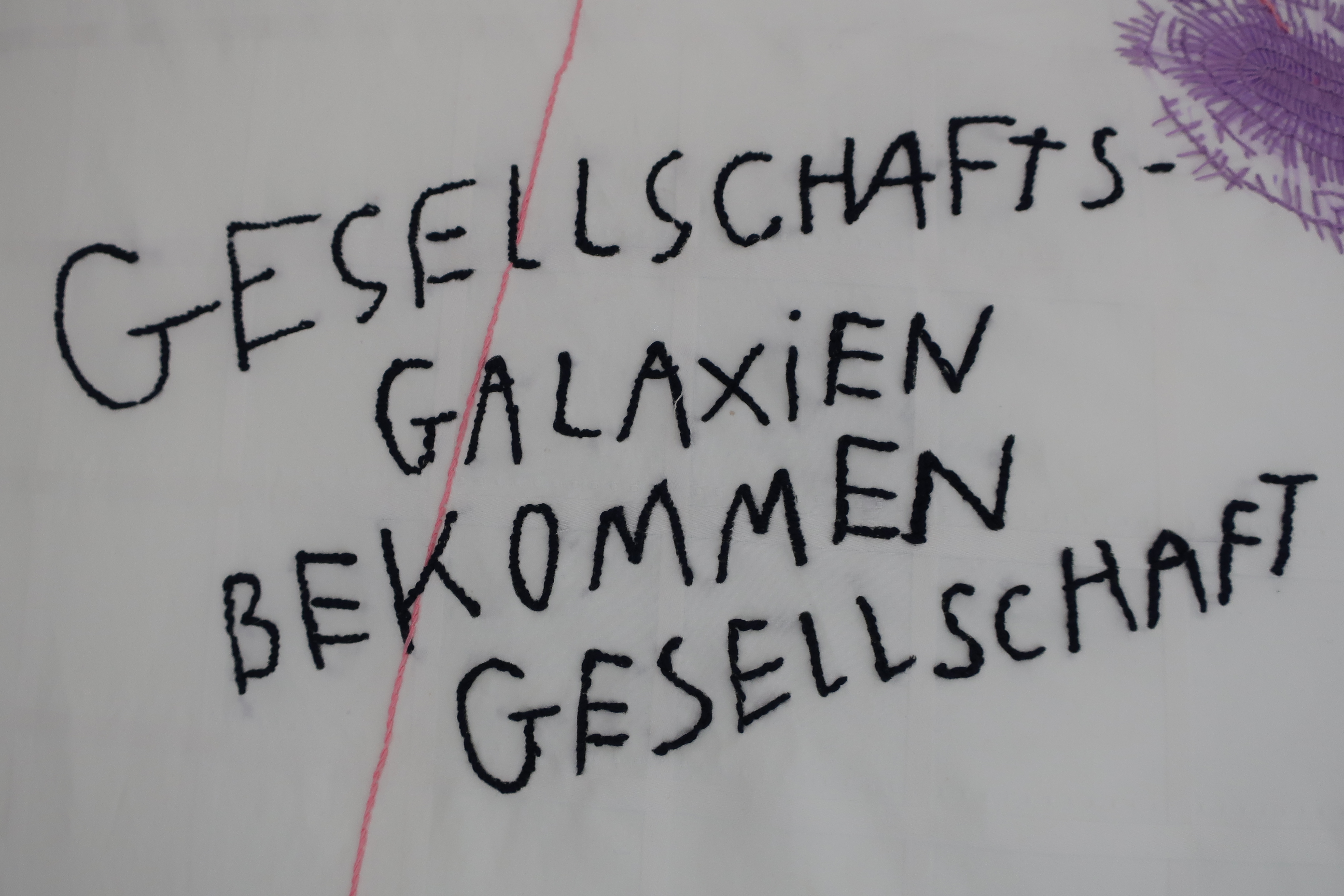 Das Trages deines Schneckenhauses trägt zum Tagträumen des Nachtigels bei

Ergonomic/wearable sculpture workshop for kids, organised with Kathrin Köster.



March 1 2020