Ort

Silent single-channel-video, styrofoam ball; 15:48min. loop on a monitor installed on the floor; 41 x 34 x 14 cm.
Seven different video sequences have been montaged next to and around each other, according to musical principles and associations. All clips have been filmed on site at a "natural reserve" along the Havel river, just west of the former GDR wall/border zone in northern Berlin.

Ort [Place] is a transitional zone between civil history and the uncontained wild.

Viewed from above is as if staring into the void of a well.
2017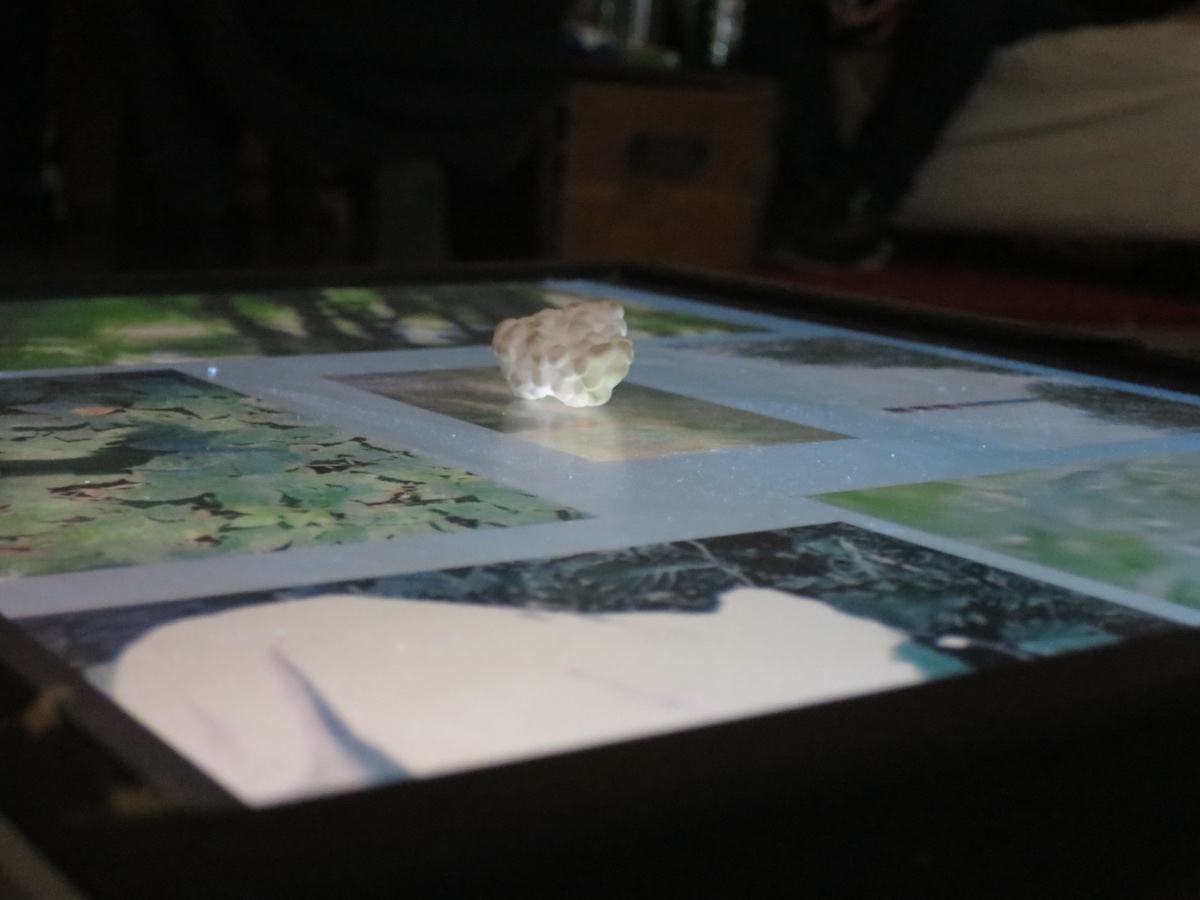 installation view,
Metronomics
, Feb-Mar 2017, another vacant space. Berlin